Cast Bios – The Sensation of Sight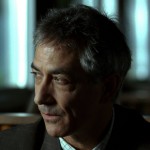 David Strathairn — One of America's most respected stage and screen actors, David plays the central role in The Sensation of Sight, and also serves as one of the film's producers. He has appeared in more than 70 films to date, including most recently The Bourne Ultimatum with Matt Damon and Julia Stiles, The Spiderwick Chronicles with Nick Nolte and Mary-Louise Parker, Fracture with Sir Anthony Hopkins and Ryan Gosling, Chinese Director Kar Wai Wong's My Blueberry Nights with Jude Law, Rachel Weisz and Natalie Portman, and We Are Marshall with Matthew McConaughey and Matthew Fox. He has also appeared in Sneakers with Robert Redford, The River Wild with Meryl Streep and Kevin Bacon, L.A. Confidential with Russell Crowe, The Firm with Tom Cruise, Lost in Yonkers with Richard Dreyfuss, A Map of the World with Sigourney Weaver and Julianne Moore, as well as a wide and diverse mix of characters in several of maverick filmmaker John Sayles' films. On September 10th, 2005 David was awarded the Coppa Volpi for Best Actor at the 62nd Venice Film Festival for his outstanding performance in George Clooney's Good Night, and Good Luck. David's performance went on to earn him an Academy Award nomination for best actor, as well as nominations from the Golden Globes, the Independent Spirit Awards, the Broadcast Film Critics Association, and the Screen Actors Guild.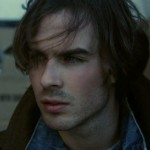 Ian Somerhalder — A strikingly handsome player who has proven his versatility with forays into both acting and modeling, Ian spent many years in the fashion world before making the transition to stage and screen. Some of his most noted modeling work was with top agents Click, Next, Ford NY, and Arlene Wilson, to name a few, and he also appeared in print ad campaigns for the likes of Guess, Dolce Gabana, American Eagle Outfitters, Mossimo, and Esprit, as well as many others. This rising young star scored a major industry coup portraying the popular character Boone on the hit television series Lost, and played the lead role in the television production of Marco Polo. Having made his mark as a serious actor to be on the look out for, his film credits of note include playing the gay socialite Paul in the sex and drugs filled dark comedy The Rules of Attraction with James Van Der Beek, Life as a House with Kevin Kline, and Hayden Christensen, Changing Hearts with Faye Dunaway and Lauren Holly, and stars opposite Kristen Bell (TV's Veronica Mars) in the Weinstein Company's horror/thriller Pulse.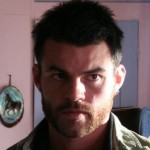 Daniel Gillies — Originally hailing from New Zealand, Daniel made his way into the public's consciousness with the popular New Zealand television drama series Street Legal. Soon after, this prolific actor of the stage and screen made his way to the states. He played the lead role in the Roland Joffe film Captivity co-starring Elisha Cuthbert, had a featured role in Spiderman 2 as Kirsten Dunst's love interest, astronaut John Jameson, and a leading role in Gurinder Chadha's Bollywood hit Bride and Prejudice. Daniel can also be seen tackling the rugged frontiers of the American West in Stephen Spielberg's television mini-series, Into the West.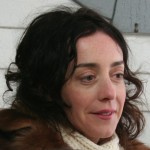 Jane Adams — Winner of a Tony Award for Best Actress for her role on Broadway in An Inspector Calls, Jane has well established herself as a respected player on the stage and screen. Some of her most noted work in the independent film world has come through her roles in Todd Field's acclaimed drama Little Children with Kate Winslet, Patrick Wilson, and Jennifer Connelly, The Brave One with Jodie Foster and Terrence Howard, Todd Solondz's daring festival hit Happiness, Sundance 2000 special jury winner Songcatcher with Janet McTeer and Aidan Quinn, and The Anniversary Party with Alan Cumming, Jennifer Jason Leigh, John C. Reilly, Kevin Kline, and Phoebe Cates. Other film credits include Wonder Boys with Michael Douglas, Eternal Sunshine of the Spotless Mind with Jim Carrey and Kate Winslet, Orange County with Jack Black, Lemony Snicket's A Series of Unfortunate Events with Jim Carrey, and Last Holiday with Queen Latifah.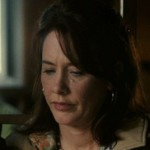 Ann Cusack — Born into an entertainment family, daughter of actor Dick, and sister to popular actors John and Joan Cusack, Ann has lived a wealth of experience on the stage, the big and the small screens, as well as singing the blues with various bands. Some of Ann's credits include Accepted with Justin Long, Stigmata with Patricia Arquette, Midnight in the Garden of Good and Evil with Kevin Spacey, America's Sweethearts with Julia Roberts and John Cusack, Grosse Point Blank with John Cusack and Minnie Driver, Multiplicity with Michael Keaton and Andie MacDowell, and The Birdcage with Robin Williams, Gene Hackman, and Nathan Lane.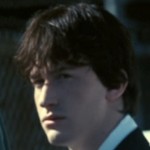 Joe Mazzello — A recent grad of the University of Southern California's School of Film and Television, Joe has already managed to have a reputable career as an actor throughout his childhood years. He has established himself with such work as in Stephen Spielberg's Jurassic Park and The Lost World: Jurassic Park. His other significant credits include Richard Donner's Radio Flyer with Elijah Wood and John Heard, The River Wild with David Strathairn, Meryl Streep, and Kevin Bacon, Shadowlands with Sir Anthony Hopkins and Debra Winger, and Simon Birch with Ashley Judd. On television Joe can be seen in the much anticipated HBO miniseries The Pacific, produced by Stephen Spielberg. His directorial work includes a short film titled Matters of Life and Death, featuring David Strathairn, who played his father in both The River Wild and Simon Birch.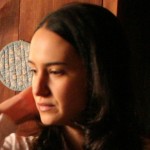 Elisabeth Waterston — Daughter of actor Sam Waterston, Yale University graduate, and talented new coming actress, Elisabeth is fast making a name for herself in the pages of the New York City theatre world. As well as a variety of guest starring appearances on popular American television shows Law and Order, The Practice, and The District, she can be seen in Paramount Picture's The Prince and Me with Julia Stiles and The Girl in the Park with Sigourney Weaver.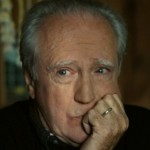 Scott Wilson — A veteran film actor of more than 40 years, Scott has earned wide acclaim as a character actor of the highest order, having most recently been honored by Roger Ebert on Ebert's Floating Film Festival. He fast gained notoriety when he emerged in the Hollywood scene in 1967 with a lead role in Richard Brook's critically acclaimed In Cold Blood. Scott has gone on to appear in In the Heat of the Night with Sidney Portier, The Great Gatsby with Robert Redford, The Ninth Configuration, multi-academy award nominated The Right Stuff, and Polish cinema master Krzysztof Zanussi's Year of the Quiet Sun. More recent films include Dead Man Walking with Sean Penn and Susan Sarandon, Pearl Harbor with Ben Affleck, The Last Samurai with Tom Cruise, Monster with Charlize Theron, Sundance festival hit Junebug with academy award nominated best supporting actress Amy Adams, and The Heartbreak Kid with Ben Stiller.